Mar 2021, Issue 6
Mr. Blue Sky
March is a time of rebirth, those first budding days of spring that give us a renewed sense of hope and possibility. As the cold begins to melt away, hopefully much of the angst and darkness of this past winter can melt away as well. There is a brightness on the horizon. This month, we're bringing you some extra special wines from the Mediterranean. Just imagine those warm breezes and turquoise waters, and we'll be there before you know it.
-Jeremy
PS - Click the grid above for all of March's picks!
---
Les Hautes Terres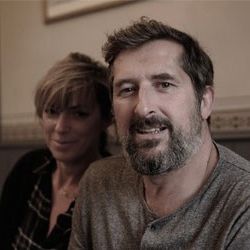 We begin this month in Languedoc, France, where Mediterranean breezes and sunshine rule supreme. Gilles and Geneviève Azam are the husband and wife team behind Les Hautes Terres, or "The High Lands". Gilles purchaed his first vine in 2000, and they've expanded to just 13 hectares of all organically farmed vineyards. What makes their wines extra special are the dramatic slopes their vines grow on, at a higher elevation than most of the Languedoc. This means bigger shifts in day-to-night temperatures, longer ripening times and brighter acidity. Add in the magic of Mauzac, a native grape to this region, and you get some truly unique and gorgeous wines.
Why We Love It
Josehpine is a sparkling wine made from Chardonnay, Chenin Blanc and Mauzac. It's a brut nature, which means it's fermented completely dry. Crisp and refreshing with notes of lemon, grapefruit and white flowers. Perfect for those budding spring afternoons.
Click the label for more!
---
Creta Paglia
Our next stop is Calabria, Italy, the "toe" of the boot. Sun-baked and rugged, and exactly where we want to be to shake off the end of the winter chill. Antonello Canonico, a wildly passionate winemaker, started Creta Paglia in 2017 after working for many years with one of Campania's leading natural winemakers, L'Acino. Working with all native varietals, Antonello is a master at showing what the land and these unique grapes are really capable of. Coming from just 3 hectares of land, these limited-production wines are some rare birds, indeed.
Why We Love It
Folk is 100% Pecorello, a grape that has a thick skin, making it ideal for orange wine production. This wine sees 5 days of skin contact, giving it nice gripping tannins and notes of stone fruits and calendula. Only one tank was used to make Folk, producing just 100 cases! That makes this wine the unicorn of the month, for sure. Get a few bottles while you can!
Click the label for more!
---
Orto Vins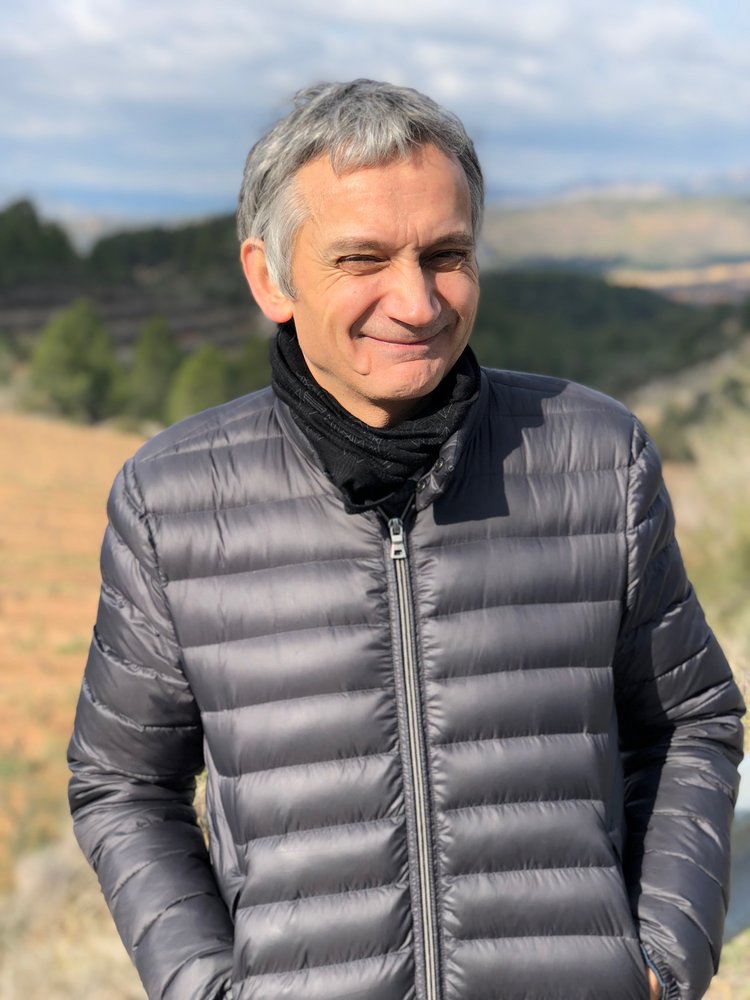 We're keeping it Mediterranean for our last stop this month in Montsant, Spain on the Eastern coast, north of Barcelona. Joan Asens is considered the "Guru of Biodynamics", a professor of lunar cycles at a winemaking university in Catalonia and vineyard manager for the acclaimed Alvaro Palacios in Priorat for 18 years. In 2009 he returned home to Montsant to help with his friends' and family's vines, and Orto Vins was born. Working with 3 childhood friends, they are making some of the brightest and most elegant wines in Montsant. Making daily passes through the vines, they insure that each grape is hand-picked at exactly the moment they feel it is ready. Seamless and beautifully fresh.
Why We Love It
Orto Tinto is a blend of native varietals including Samsò, Garnatxa, Ull de Llebre and Picapoll. Notes of blackberry, figs, rosemary and baking spices. Subtle tannins make this wine lush, ripe and fresh without overdoing it...perfectly balanced in EVERY way.
Click the label for more!
---
Liquid History
Autobiography of a Grape
Hello, my name is Riesling, and I'm one of the biggest chameleons in the world of wine. Many people think I always have a sweet nature, but that's simply not true. It really depends on my caretakers, and if they stop fermentation before all the sugar is gone or not. My acid levels are off the charts, so whether I'm feeling sweet or dry, I'm always the brightest star in the sky.
For dry styles, look to Austria, Oregon and Alsace. Germany treats me with so much reverence, I come in every possible style there. There is a complicated rating system, but look for the words Kabinett or Trocken for drier styles. If dessert wines are your fancy, try a Beerenauslese or Trockenbeerenauslese, both late harvest and out of this world. Any way I come, I have notes of stone fruit, citrus, honey and minerals. Try me with spicy Thai food and your world will be changed forever!
---
Thanks for reading and until next time, Cheers!
---
Have Skin Contact delivered to your inbox: