HelensBottleShop
Regular price
Sale price
$0.00 USD
Unit price
per
Sale
Sold out
Feb 2021, Issue 5
We Are Stardust
Time is a trickster. On one hand, 2020 felt like the longest, craziest year of our lives. At the same time, it was over in the blink of an eye, a harrowing journey that many of us couldn't wait to say goodbye to. But of course, Time poked their head around the corner and said "Not so fast!" as we saw even more confounding and unbelievable things unfold in just the first week of January alone. A not-so-gentle reminder that a new calendar year doesn't solve things on its own. But we have an opportunity every day to bring our own light into the world, and with this small offering we hope you enjoy reading about, and drinking to, some incredible humans who are bringing beauty and magic into the world, one grape at a time.
-Jeremy
PS - Click the grid above for all of February's picks!
---
Broc Cellars
We begin this month in Berkeley, California, not in a sweeping vineyard, but in a warehouse, downtown. Broc Cellars is an urban winery started by Chris Brockway in 2006. He sources all kinds of organic grapes, from Zinfandel and Chenin Blanc to little-heard of varietals like Counoise and Valdiguié, aging them in either stainless steel, old barrels or concrete eggs. Built literally from the ground up, Broc has grown little by little each year, expanding production and experimentation as time goes on. A darling of the natural wine world, Broc Cellars has shown what is possible in an urban setting, and helped set the stage for everything that's happening in the "New California" movement today.
Why We Love It
We love Chenin Blanc and sparkling wine, so this one wins TWICE in our book! It's a petillant, meaning the fermentation is paused and restarted once the wine is in the bottle, adding a soft and beautiful effervescence. Think classic Chenin notes of orchard fruit, with lemon pith and a striking acidity.
Click the label for more!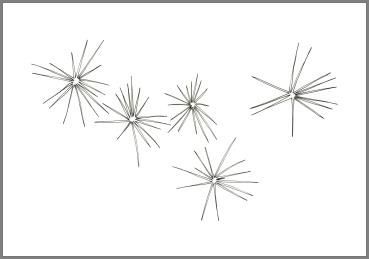 ---
Commune of Buttons
Next we head to Adelaide Hills in South Australia. Commune of Buttons is a return home for brother and sister duo Jasper and Sophie Button, who wanted to save the vineyards that were planted by their mother 20 years ago. The name comes from memories of friends and family coming together to help with the harvest when they were kids, a tradition they have continued. The whole point for them is to connect with the land they grew up on, and to show it takes an entire community to raise a bottle. Small production and limited releases, their wines are really something special.
Why We Love It
Skin-contact chardonnay is always a treat, and this one really sings. Only 50 cases were produced for this first vintage, making it a real unicorn when you can find it out in the wild. The wine sits on the skins for three weeks before being sent to barrel, and they were careful to not extract too much tannin during the press. The result is a fine and elegant orange wine, with beautiful subtleties of acid, texture and orchard fruit.
Click the label for more!
---
Dolores Cabrera Fernández
We finish this month in the magical Canary Islands, a Spanish territory off the coast of Northern Africa. Homer describes a paradise called Elysium in "The Odyssey", and legend has it that these islands were the inspiration. Dolores Cabrera Fernández started making her own wines in 2014, tending to vines of native grapes that are over 100 years old. Everything is picked by hand by Dolores and an all-women team of harvesters. Her wines are so evocative of the place they're from, you might forget you're in the middle of a New England winter.
Why We Love It
La Araucaria Tinto is 100% Listán Negro, a native grape to the Canary Islands that has no genetic relation to any other grape on the planet. Combine that with volcanic soil and briny ocean breezes and you have a wine that's ripe with red and black fruit, purple flowers, cracked pepper and hints of smoke and earth. Amazing with grilled meat or goat cheese.
Click the label for more!
---
Liquid History
Autobiography of a Grape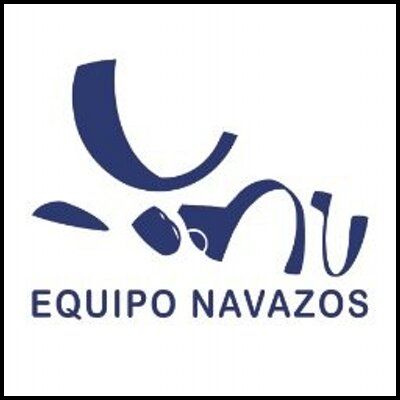 My name is Sherry, and I was born and bred in Southern Spain. My name might not sound very Spanish, but it's actually an Anglicization of my birthplace, Jerez. To make matters worse, there are imposters all over the world who've taken my name, but to truly be a sherry, they have to be from my hometown. I've had a lot of ups and downs over the centuries (Yes, I'm older than I look...they say I age well!) but luckily these days I'm once again the talk of the town.
Many of you may not have tried me before, or only know about my sweet cousin Cream Sherry. I have a much drier sense of humor, although I can sometimes be quite nutty. I am a bit of a shapeshifter, although I'm always made from the Palomino grape. Depending on how I'm aged, I can be light and austere with a lightning bolt of acidity (Fino and Manzanilla) or darker and robust with lots of nutty overtones from oxidation (Amontillado, Palo Cortado and Oloroso). I'm enjoyed best with a chill. Try the oxidized styles as an after-dinner sipper. The lighter styles are perfect as an aperitif, or if the flavor is too intense for you (I've got a big personality) I'm great as a Sherry Spritz (add ice, tonic, some fresh basil or orange peel, and a few drops of Dram Citrus Bitters) and you'll fall in love. Salud!
---
❤️🔥❤️ Hearts on Fire ❤️🔥❤️
Starting February 2nd, all of our Valentine's offerings will be available for presale and purchase, including some exciting collaborations. Check out our homepage for more details!
---
Thanks for reading and until next time, Cheers!
---
Share
View full details