Oct 2020, Issue 2
Season of the Witch
October is upon us, and with it comes those epic night skies full of mystery. To me there's something so nostalgic about this time of year, the scent in the air triggering vivid moments from my past. Especially now, it has me longing for those simpler times. Of course, there is still so much to be grateful for, even while the world is on fire. This month we're featuring wines from the West Coast, whose winemakers continue to persevere and bring their passions to new heights against all odds. So raise a glass with me, and toast to the strength and magic of the human spirit.
- Jeremy
PS - click the grid above for a special West Coast collection!
---
Ovum, Off The Grid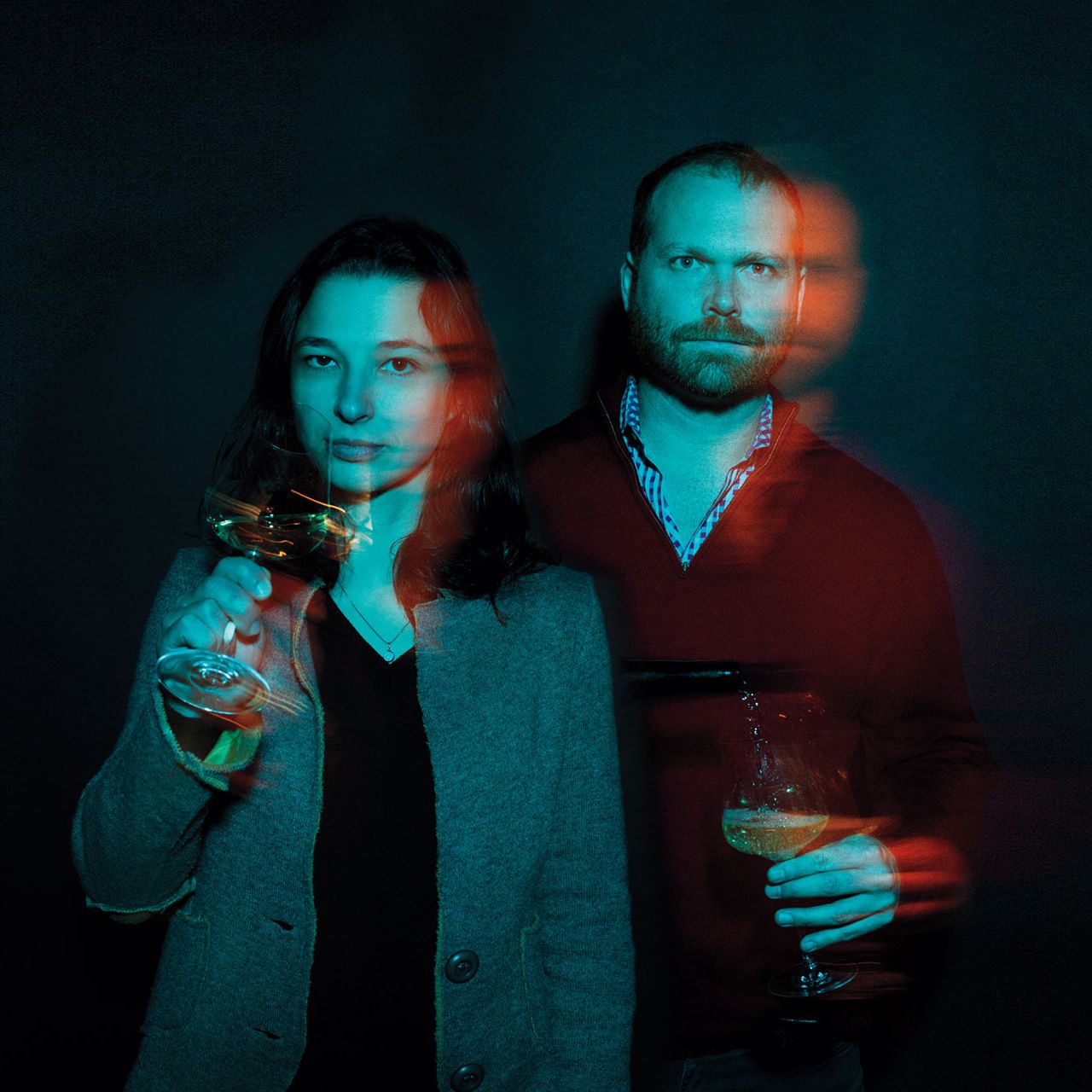 We're starting this month in Willamette Valley, Oregon. Ovum was started in 2011 by Ksenija and John House, and although they are based just outside of Portland, they source grapes from all over the state. They showcase the diversity of terroirs throughout Oregon, building close relationships to the farmers they source from. They only produce white wines with very little intervention, letting the land and the grapes speak for themselves. Drinking an Ovum wine is like listening to AM radio in stereo...old-fashioned and modern all at the same time.
Why We Love It
The grapes for this riesling are grown in Oregon's Rogue Valley, just north of the California border...a region famous for brewing beer (Rogue Ales, anyone?), far-flung and "Off The Grid" from the epicenter of Oregon winemaking. Fermented in concrete egg and neutral wood barrels, this riesling sees extended aging on the lees, adding more texture and depth. Notes of citrus rind, grapefruit and wet stones, bright, aromatic and unforgettable.
Click the label for more!
---
Forlorn Hope, Bisamrattan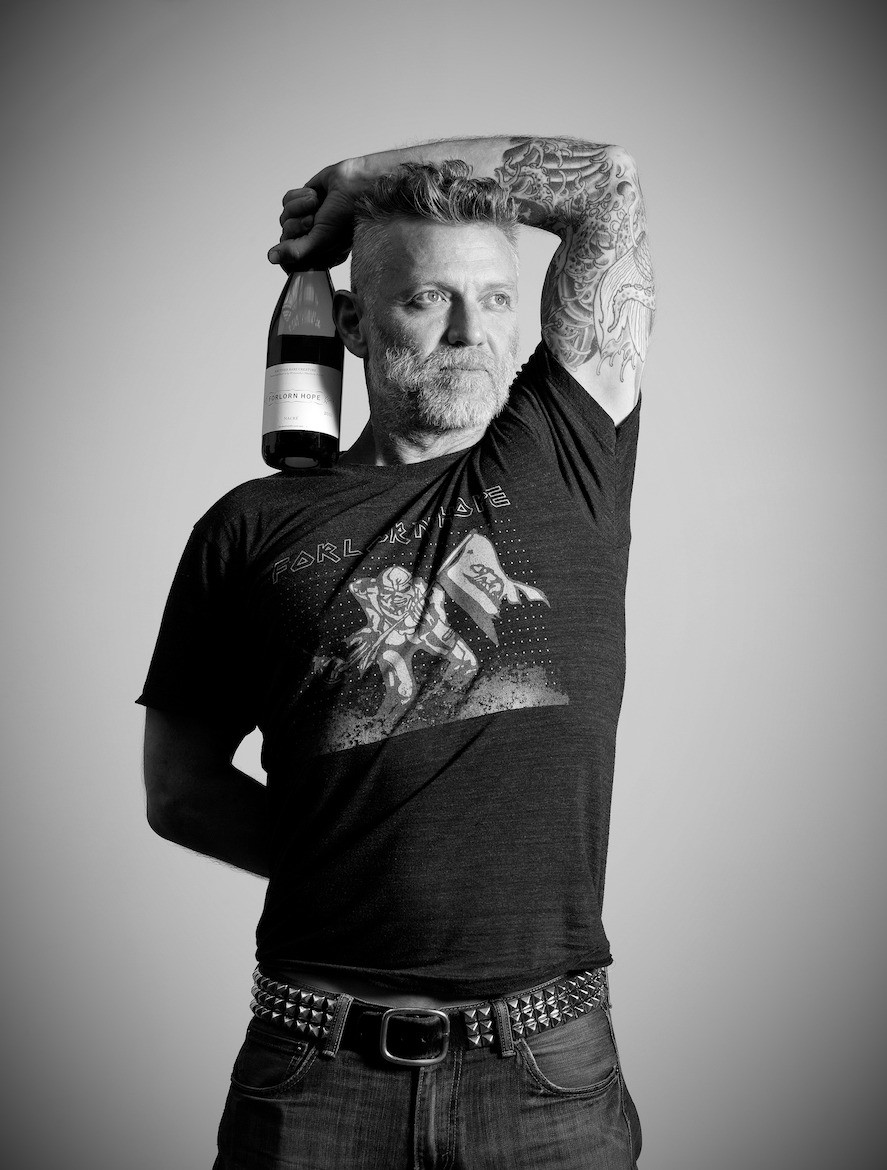 Next we go to the Sierra Foothills in Calaveras County, California. The wizard behind Forlorn Hope, Matthew Rorick, was a professional skateboarder and builder of electric guitars before starting this project in 2005. He's quickly become a leader and mentor to many up-and-coming winemakers in California, sourcing out some of the grapes he farms to winemakers just starting out, and sharing his experiences to help others grow their own projects. His wines are self-described "rare creatures" and they are indeed, focusing on unique grape varietals made in unexpected and interesting ways. He's a major force in what I like to call the "New California" movement, merging a classic European sense of terroir and low-intervention winemaking with the playful and cool sensibilities of the West Coast.
Why We Love It
Bismarattan is 100% Muscat, an incredibly floral and aromatic grape that most people associate with the sweet, fizzy Moscato. This beauty lies at the opposite end of the spectrum from all that. Extended skin-contact adds beautiful tannic structure and a hazy orange color. Strong notes of tropical fruit and a garden full of flowers, earl grey tea and bright acid. Yes, please.
Click the label for more!
---
La Clarine Farm, Sumu Kaw
Also in the Sierra Foothills, La Clarine Farm was started in 2007 by Hank Beckmeyer and Caroline Hoël. Both are refugees from the music business and met in Germany while Hank was touring. They got into wine and winemaking there, and decided to move back to the States and start their own natural wine project. Hank draws inspiration from John Cage and Frank Zappa, whose spirits of individualism and thinking outside the box translate into some unique and magical wines.
Why We Love It
Sumu Kaw is 100% Syrah, and reminiscent of the styles coming from the Northern Rhône in France. Notes of dark fruit like blackberries and dried cherries with meaty, smoky and bell pepper undertones, with a lift of violets at the end. Just beautiful.
Click the label for more!
---
Fausse Piste, La Pyramide
Back to Portland, Fausse Piste is an urban winery started by Jesse Skiles, a chef who started making wine in 2008. All his grapes are sourced from vineyards nearby in Washington State, then fermented, aged and bottled in his cellar right in the middle of Portland. "Fausse Piste" means "Wrong Path" in French, used like "Wild Goose Chase". It resonates with Jesse, who's path to running both his restaurant Sauvage and his winery in tandem was anything but direct. No matter how he got there, I think he's right where he should be.
Why We Love It
La Pyramide is mainly Syrah co-fermented with a little Viognier, both sourced from side-by-side plots in Yakima Valley, Washington. Decadent and full-bodied, the addition of the white grapes brightens things up and adds balance. Notes of spiced plums, cherries, cinammon and orange zest. If the cooler weather is unavoidable, at least we have this bottle to keep us warm.
Click the label for more!
---
Liquid History
Autobiography of a Grape
Relegated to obscurity, my name is Charbono. However, that has not always been the case. I have led a life of mistaken identity, my name has been changed more than once and my history, told by others, a bit blurry in my opinion. Here is my side of the story: A mutual love exists between California and I. Nonetheless, an unfortunate twist of my fate came in the late 70's when Cabernet Sauvignon from Napa won some accolades at The Judgement of Paris. California heritage growing changed after that event. Since Cabernet and myself thrive in the same conditions, many acres of my vines were torn up and replanted. Good news is, unlike a handful of other varietals which are now extinct, I am a bit of a cult favorite. The remainder of my vines, which pre-fire 2020 is less than 75 acres, are in the hands of people who are attached and inspired by the previous bounty of California's countless grape varieties.
I tend to be medium in body and even though I am one of the last varieties to be harvested, I retain quite a bit of acidity. Style wise, imagine black cherries, plums, allspice & tobacco leaf.
---
What's new at Helen's
Introducing Forthave Spirits! This incredible distillery in Brooklyn is making some wild and magical botanical spirits, and we're thrilled to welcome them to Massachusetts. Click the labels below for more information on their Yellow and Red aperitivos!
---
Thanks for reading and until next time, Cheers!
---
Have Skin Contact delivered to your inbox: